News article draft
On Friday 21st July, we hosted Men's Guest Day.
50 members brought along a playing partner to enjoy the East Course.
The morning started with a delicious Champagne breakfast, followed by a shotgun start for 18 holes.
Upon returning to the clubhouse, the competitors enjoyed a few drinks on the terrace before a 3 course lunch and presentation
Congratulations to Marc Edwards & David Beckett who score a very impressive 48 points.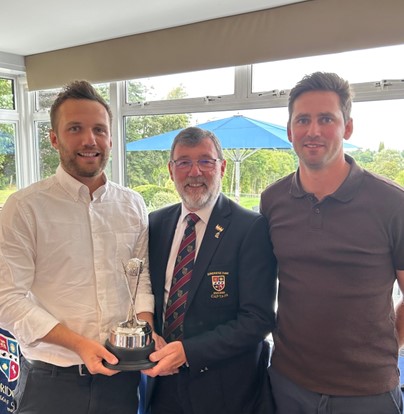 Nearest the pins were won by Andy Rubery, Nick Burnham, Darragh Durkan and Pete Jones. The longest drive was won by Shaun Welch.
Full list of results are available here.
Thank you to everyone who took part in such a great day and the members helped raise £500 for the Captain's Charity.