Captain's Charity Trek for Prostate Cancer UK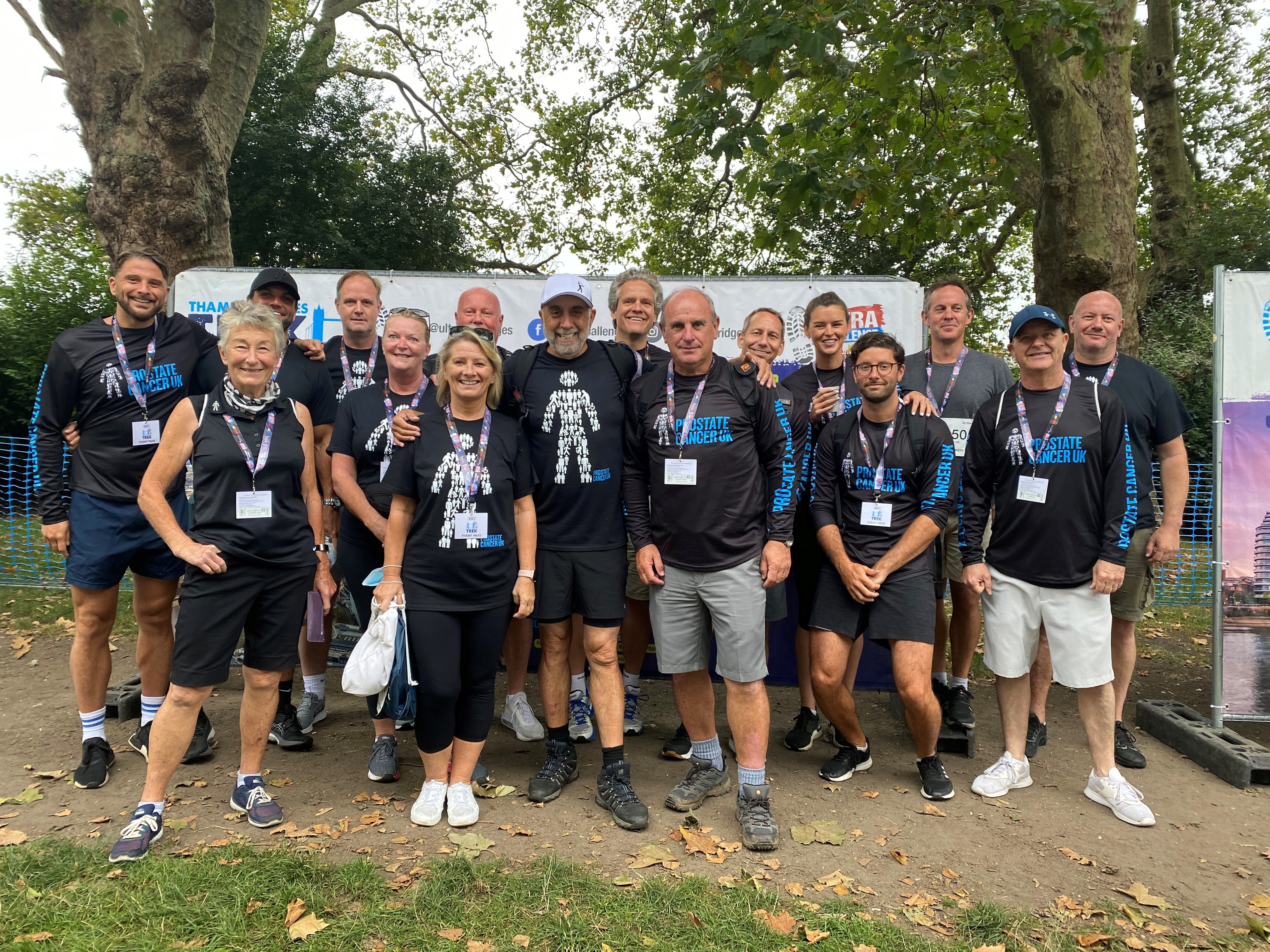 Club Captain Alex Yazdani and his team of 15 walkers (the 'Magnificent 16') all completed his final charity fundraising event on Saturday 11 September. They took on the Thames Bridges Trek and walked 25 km across 15 London bridges in just five hours, all to raise funds for Prostate Cancer UK, a very worthy cause.
Together they raised the incredible amount of £24,555.75 for Prostate Cancer UK!
Alex would like to relay his sincere thanks and appreciation for all your support and generosity.
A big thank you to the Members and friends who walked with him: Dan Yazdani, Janet Alldread, Saul Dible, Neil Sinfield, Chris & Sue Canty, Rose Yazdani, Rolf Nuijens, Tony Lopategui, Glen Ralph, Rebecca Alexander, Sam Yazdani, Hamilton Matthews, John Collett and Blake Bartlett.
If you haven't had the chance to sponsor Alex and are still looking to support this great charity, please click on this link where you will be able to make a donation. Any amount however big or small will make a massive difference to this charity.
Thank you