SPGC Seniors' Team Invitation day a great success!
SENIORS' TEAM INVITATION CHARITY DAY
Wednesday 28th August 2019
£1,600 raised for The Captain and Lady Captain's Charities (Demelza House and Leonard Cheshire Homes)
Once again another successful event for the Seniors' Section at Sundridge Park, with 24 visiting teams from the SE. hosted by 24 Sundridge Park Seniors. The sun eventually emerged to provide a wonderful day's golf and raised a total of £1600.00 to be split evenly between the Captain and Ladies Captain's charities. Thanks go to all those members who contributed raffle prizes. Iris Hurren and Ladies Captain Lyn organised the raffle and Injured ex member Keith Andrews very ably organised the 2 ball sweep, Terry Lambourne was on duty all day checking players in and checking score cards. Most importantly we owe a tremendous vote of thanks to all the visiting teams for their support for our sponsored charities. Seniors' Captain Chris Hurren welcomed everyone and introduced Lady Captain Lyn Bainbridge, who thanked all for their generosity and explained why she was supporting the Leonard Cheshire Homes Charity, before presenting the prize winners with their Highland Fayre Hampers.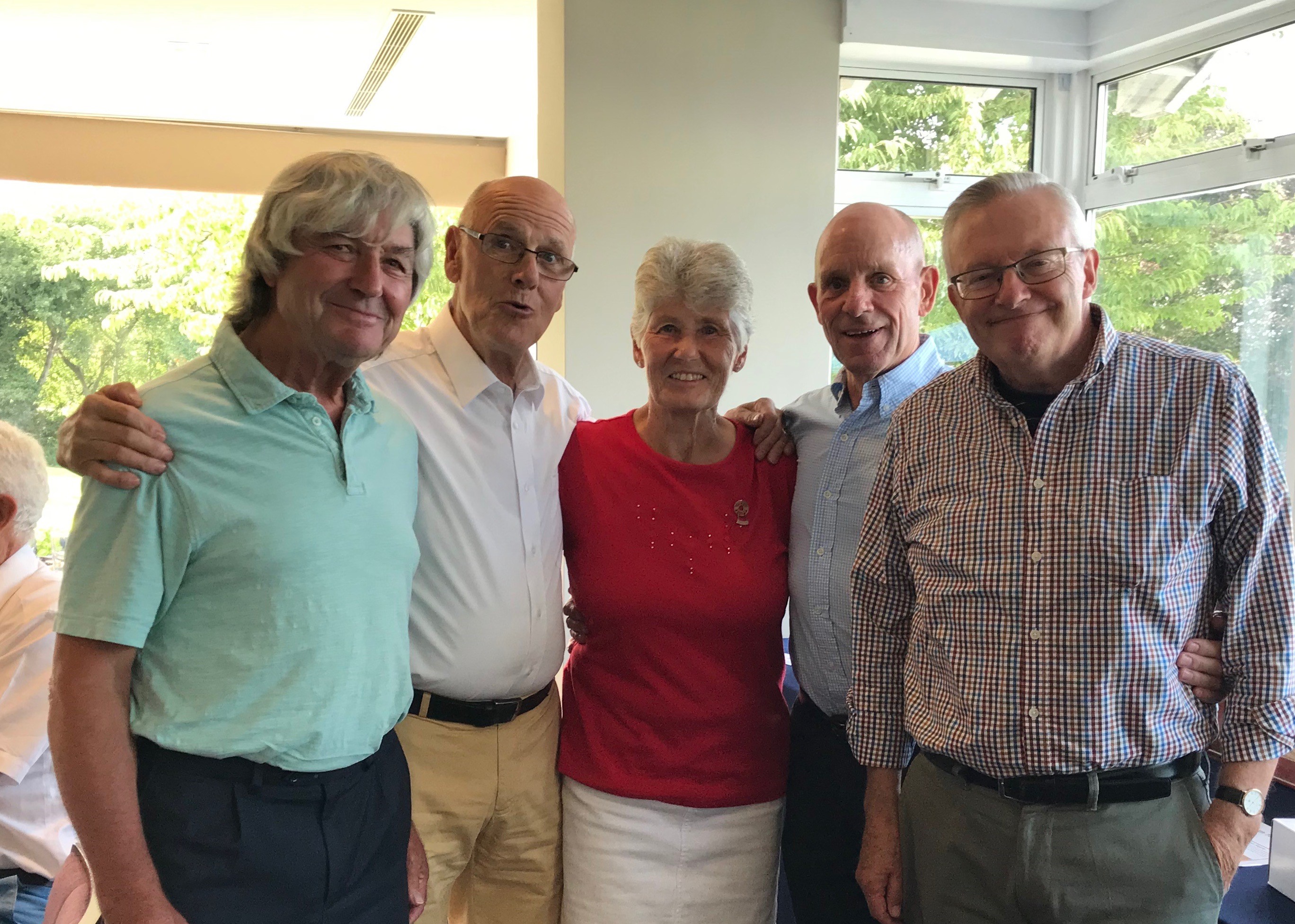 The prize winners were:-
 
Club
Visiting Players
SPGC Host
Score
1st
Langley Park G.C. (C)
Laurie Nelson
David Harris
John Cranston
Clive Aird
105
2nd
Hever Castle G.C.
Alan Turner
John Dunn
Terry Mitchell
Chris Hurren
105
3rd
West Kent G.C.
Steve Bonner
Roger Alderton
Geoff Boothman
Ken Healy
99
4th
Addington Palace
Vince Fuller
Les Simner
Ron Vogt
Phil Baines
95
5th
Royal Blackheath G.C. (C)
John Nash
Les Roache
Roger Rankine
Andy Morris
95
Nearest the pin (11th) – Graham Townrow. Nearest the pin in 2 (16th) Allan Payne. Nearest Line (18th) – Tony Morgan
Chris Hurren - Seniors Section Captain.