Assistant General Manager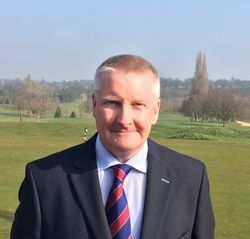 Dear Members
The maintenance of our membership, increasing employment, regulatory, health and safety requirements and the continuing extensive investment in the clubhouse and courses have placed significant pressure on our office capabilities.
As a Board we recognise the tremendous effort made by all our staff to provide a quality service to all our members. It is also our duty to ensure that we support those efforts for the benefit of the Club and its members.
As a result we have decided to re-organise and strengthen our office structure to support the membership.
I am delighted to announce that Simon Wood has accepted the role of Assistant General Manager, allowing him to better support Ben Riley in the critical development projects facing the club over the next years, which are over and above the day to day management tasks.
We will also be appointing a support role in the office to deal with general issues, golf issues and assist the administration and marketing efforts.
We would like to thank all our staff for their continuing efforts to improve the members experience, particularly at such a busy time of year and are confident that these changes will further improve the management of our club.
We would also like to offer our congratulations to Simon on his new role.
Kevin Turner Chairman